Combo of - Gloss 'N' Go - Lip Gloss and Red Dew- Lip & Cheek Tint For Teens
🌿Derived from Nature
🤏🏻Cruelty Free
🌸 Non Toxic
💁🏻‍♀️Skincare Infused Play Makeup
👧🏻Meant for 6 to 16 years

Whimsy's chemical-free Lip & Cheek Tint and Lip Gloss for teens. Enriched with hydrating butter and oils, these multi-functional products provide soft, smooth, and healthy-looking skin while adding a playful touch to your child's makeup routine. Use the Lip & Cheek Tint as a lip stain, skin tint, eyeshadow, or blusher, while the Lip Gloss provides lasting shine and hydration. Perfect for teenage and preteen girls who want to showcase their style.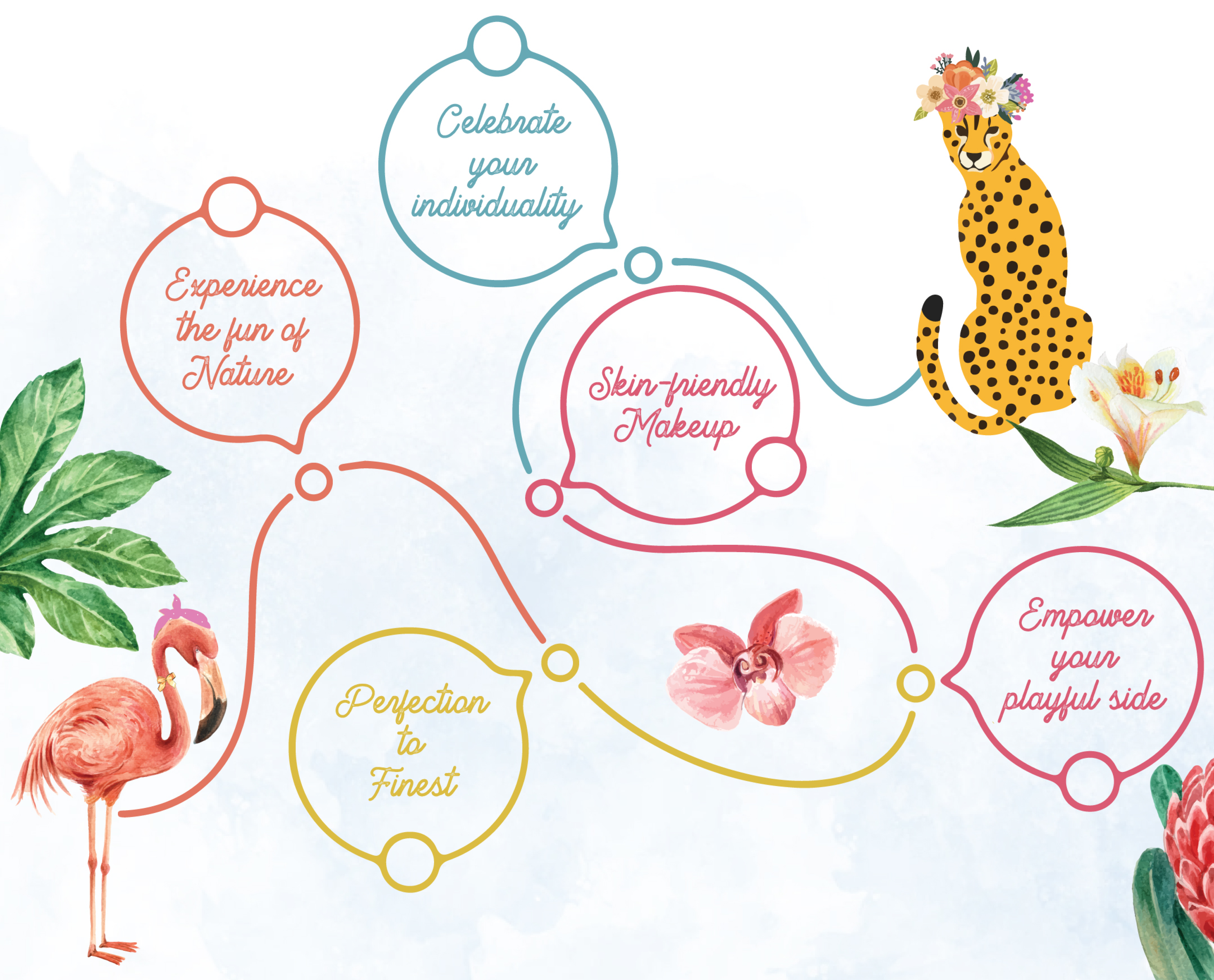 Whimsy Lip Gloss - the perfect addition to your child's makeup routine. This delightful lip gloss adds a touch of colour, shine, and sparkle to your child's lips, creating a youthful and playful look. Made with natural ingredients, Whimsy Lip Gloss offers an ultra-shiny finish that lasts for hours, providing a plush and comfortable feel.   
Lip Gloss
Almond Oil, Vitamin E, Vitamin A, Carnauba Wax, Shea Butter, Candelilla Wax, Jojoba Oil, Caster Oil, Silver Pearl, Fragrance.

Whimsy Lip Gloss deeply moisturizes and protects your child's lips without any harmful chemicals or ingredients. It helps maintain soft and smooth lips while also adding a fun and bold element to your child's makeup collection.

Lip & Cheek Tint
High Oleic Sunflower Oil, Shea Butter, Camellia Oil, Bees Wax, Candelilla Wax, Castor Oil, Jojoba Oil, Flavour, Colour.

Our all-natural and chemical-free formula is 100% vegetarian and vegan, making it skin-friendly and safe for prolonged use. Enriched with jojoba oil, shea butter and Vitamin E, our tint provides deep moisturization for soft, plump, and healthy-looking lips and cheeks.
Lip Gloss : -
How to apply: Dab a touch of gloss in the middle of your bottom lip and then rub your lips together. Swipe gloss across your lips like a lipstick, staying away from your lipline

Lip & Cheek Tint : -
How to apply: Apply some Lip cheek tint either directly from your fingers or by using a lip brush or cream blush brush and spread evenly on the applied area for an even look. Repeat the step to intensify the colour.

Cautions: In case you feel any irritation on skin or eyes, rinse with water immediately.
Non-returnable: Once a customer receives a makeup product from us and opens the package, the product becomes non-returnable. We will not accept any returns or exchanges for products that have been opened. 
Non-refundable: We will not provide any refunds for makeup products that have been opened by the customer. We encourage our customers to make sure that they are satisfied with the product before opening the package.
#Radiant Gloss